Tuesday, 18 September 2018 14:08
Written by Webmaster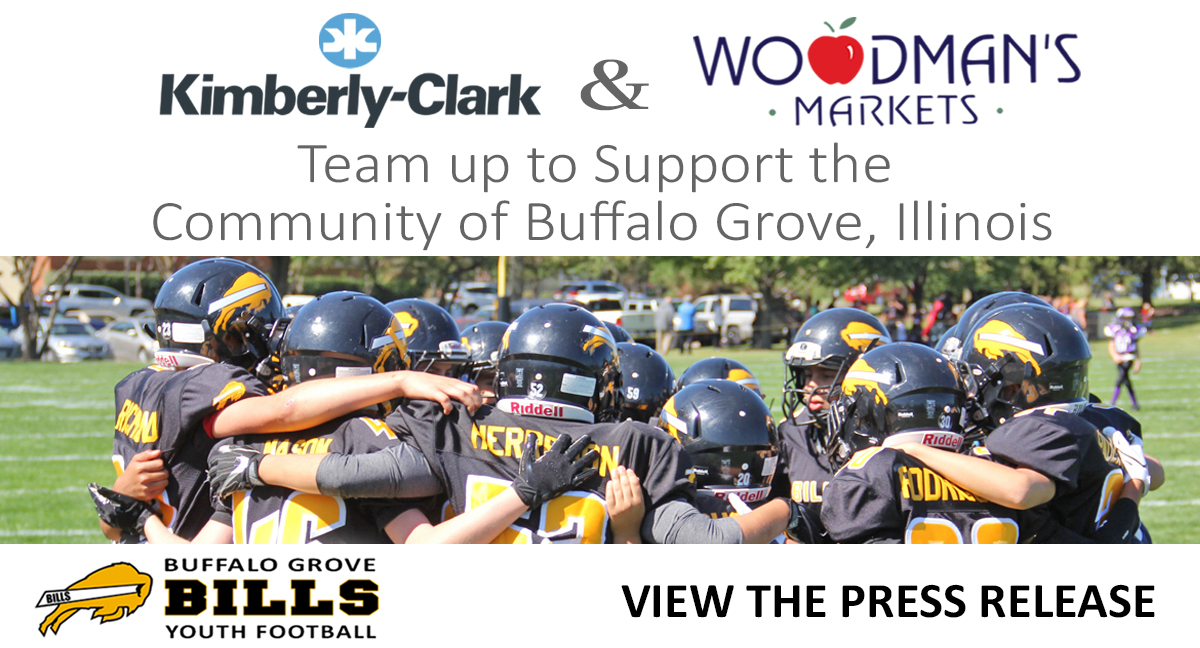 The Bills Football Family is proud to announce the sponsorship of our program by the Kimberly-Clark Corporation and Woodman's Markets!
Woodman's & Kimberly-Clark are presenting a check to the Buffalo Grove Bills Youth Football team and bringing in former NFL Buffalo Bills Safety Mark Kelso, who appeared in four Super Bowls. Kelso will be involved in the team's clinic on September 25th and be on hand at the store for the check presentation on September 26th.
Read the entire press release by clicking here
Saturday, 18 August 2018 23:00
Written by Webmaster
 Culver's Bills day is on SATURDAY, AUGUST 25, 2018
Culver's will give Buffalo Grove Bills Youth Football 25% of the money taken "ALL DAY LONG".
**Must mention the Bills when paying.
Friday, 20 April 2018 20:27
Written by Webmaster
Bills Nation,
Open Registration is right around the corner! If you have not registered for the 2018 Bills Football and Cheer season yet, here's your chance!
When:  

Saturday, May 5th

, 12th and 19th from 

9am-11am
Where: Bills Building
Bring a friend or two or three.... 
Don't miss out on your chance to play for the best football program out there!
Looking forward to seeing you!
Bills Football and Cheer Board
Saturday, 14 April 2018 21:15
Written by Webmaster